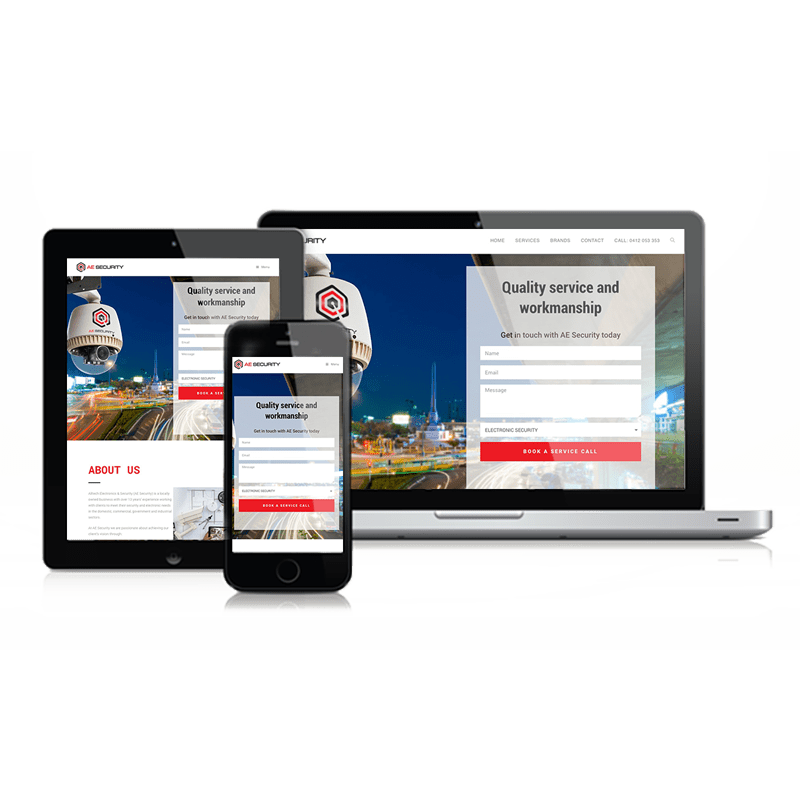 Logo and brand development
Collateral design
Website design and development
Jon from Alltech Electronics & Security in Adelaide needed "the works." He was after a logo, business cards, a brochure design, and a new website he could direct customers to.
After sitting with Jon for over an hour, we walked away confident that we understood his creative vision. The website and logo design needed to be bold, and trustworthy.
We worked hard to simultaneously get the AE Security branding and website off the ground. After presenting 3 logo design variations via presentation to their team, a decision was made, and business cards were designed and printed. We then took on board some great content from AE Security and designed a stunning tri-fold brochure and easy to use mobile-friendly web design.
AE Security now finds themselves with a strong web presence and tangible items to hand to their happy customers. Jon was able to focus on the important aspects of his business, while we took care of the rest.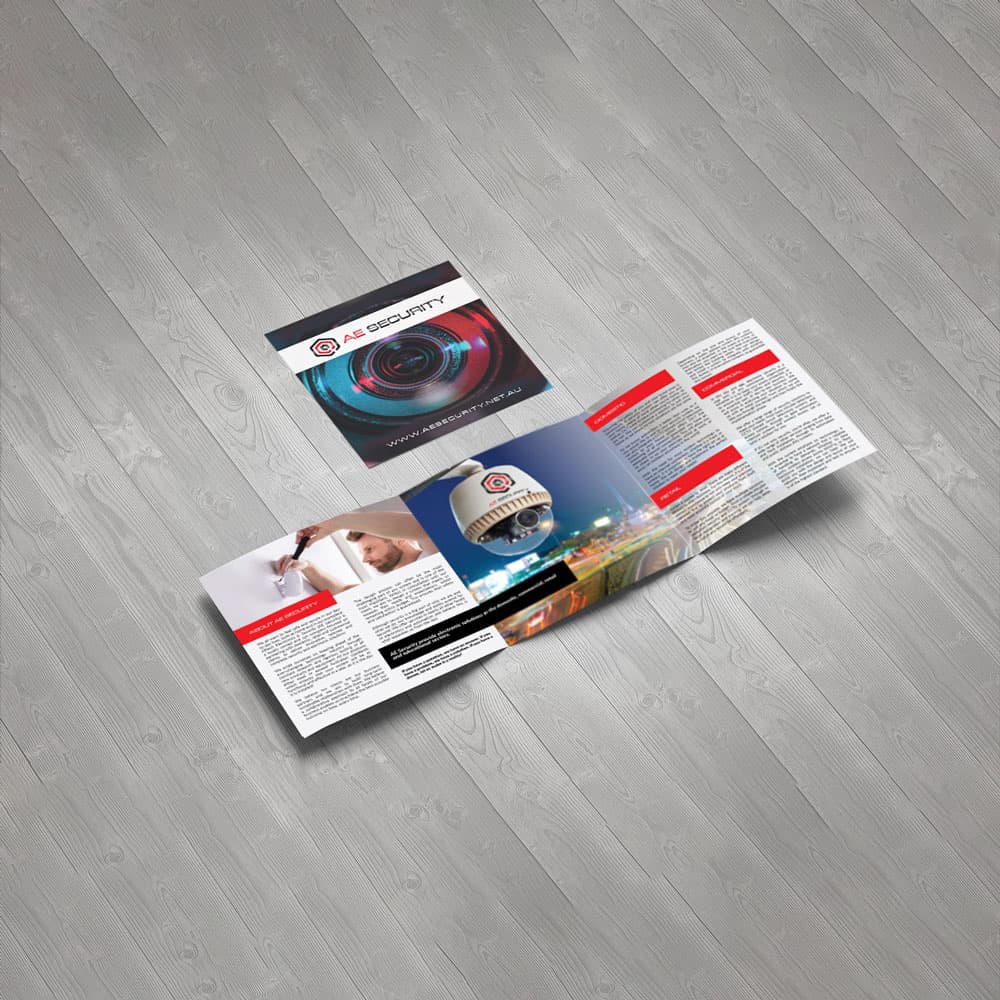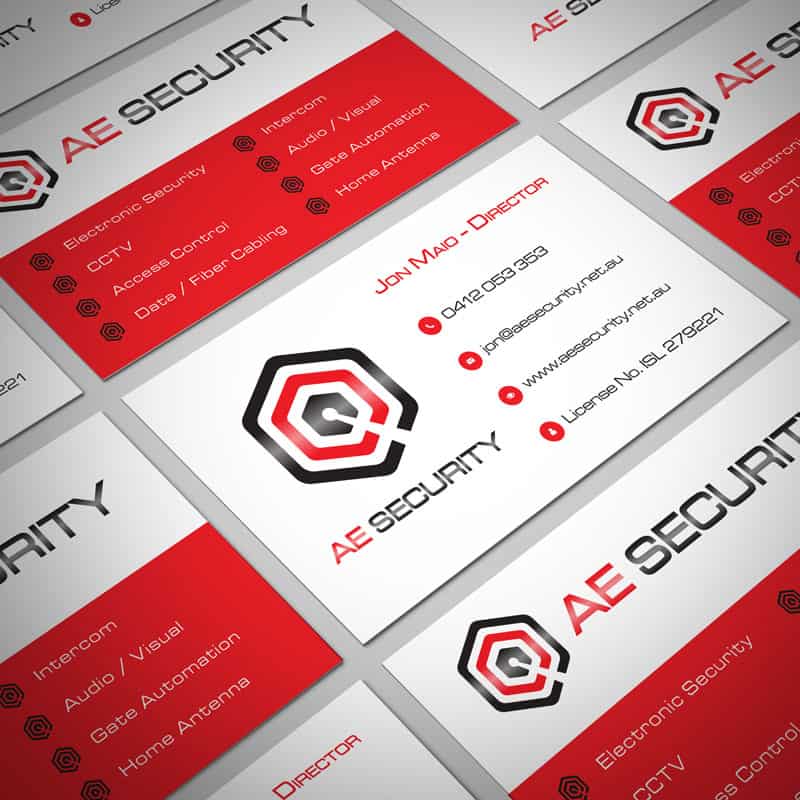 Alltech Electronics & Security is dedicated to providing the best electronic solution for your needs. Speak to Jon and get old fashioned customer service and quality workmanship.
Don't take our word for it... Read what they said:
"Brain Box Media was recommended to us by a friend. I needed someone I could trust to get me up and running with logo design, brochures and a website. Their work speaks for itself, and the communication throughout the project is what I appreciated most. Really happy with the end results."
AE Security
Jon Maio