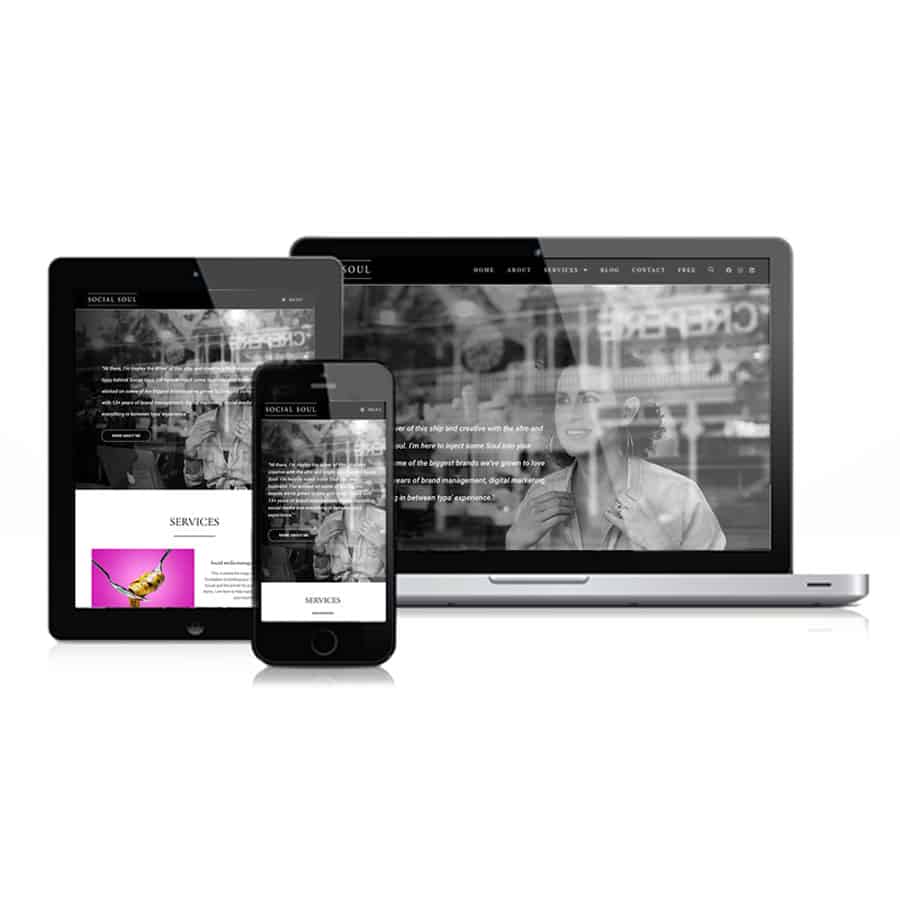 Logo and brand development
Collateral design
Website design and development
When Adelaide-based Hayley Osborne quit her high paying corporate day job to start up her very own Social Media Marketing Company, she needed a "soulful" brand and website to suit her high octane, curly-haired personality.
We dissected Hayley's brain to find out her likes, dislikes, and favourite shampoo, then brainstormed a branding strategy and web page structure we thought would keep people intrigued. Being a wordsmith herself, we sought out to design a webpage that was reflective of her writing tone. Her logo, on the other hand, had to have professional connotations while being minimalistic and sleek.
Beginning with the Social Soul logo, we went for the serif-based font, Garamond Pro. The WordPress website was to be a monotone colour scheme loaded with eccentric colourful images and a custom blog page. We factored in an email harvest form which links directly to Hayley's Mailchimp audience list. With a dash of Brain Box Media training, we gave Social Soul the tools to frequently push out blog articles on their own terms.
Hayley's Social Soul branding stands out from the crowd. With the black and white palette, it makes amazing use of negative space. The Social Soul website also uses a monotone colour set, and Hayley feels this sets it apart from other Marketers in her industry. She is proud of the tone that the web design sets for her, and appreciates the flexibility it has to write her own content in future.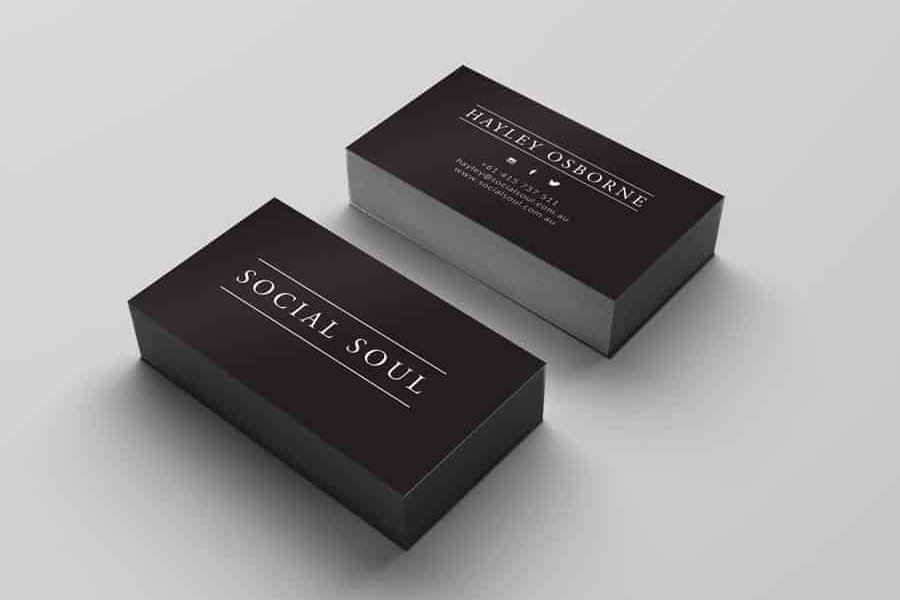 Over 15 years' experience with some of the biggest brands in Australia. Hayley from Social Soul gives your social media a consistent voice, and produces unique content for web copy, blog articles, and much more.
Don't take our word for it... Read what they said:
"I lovvvveee my new brand! It's exactly what I had hoped for when I pitched my ideas to them. Brain Box Media did a superb job of setting me up to take on the world. My website is reflective of my personality and the brand I am building for Social Soul. It's factored in every piece of clever Marketing I teach my clients, which enables me to walk the talk."  
Social Soul
Hayley Osborne