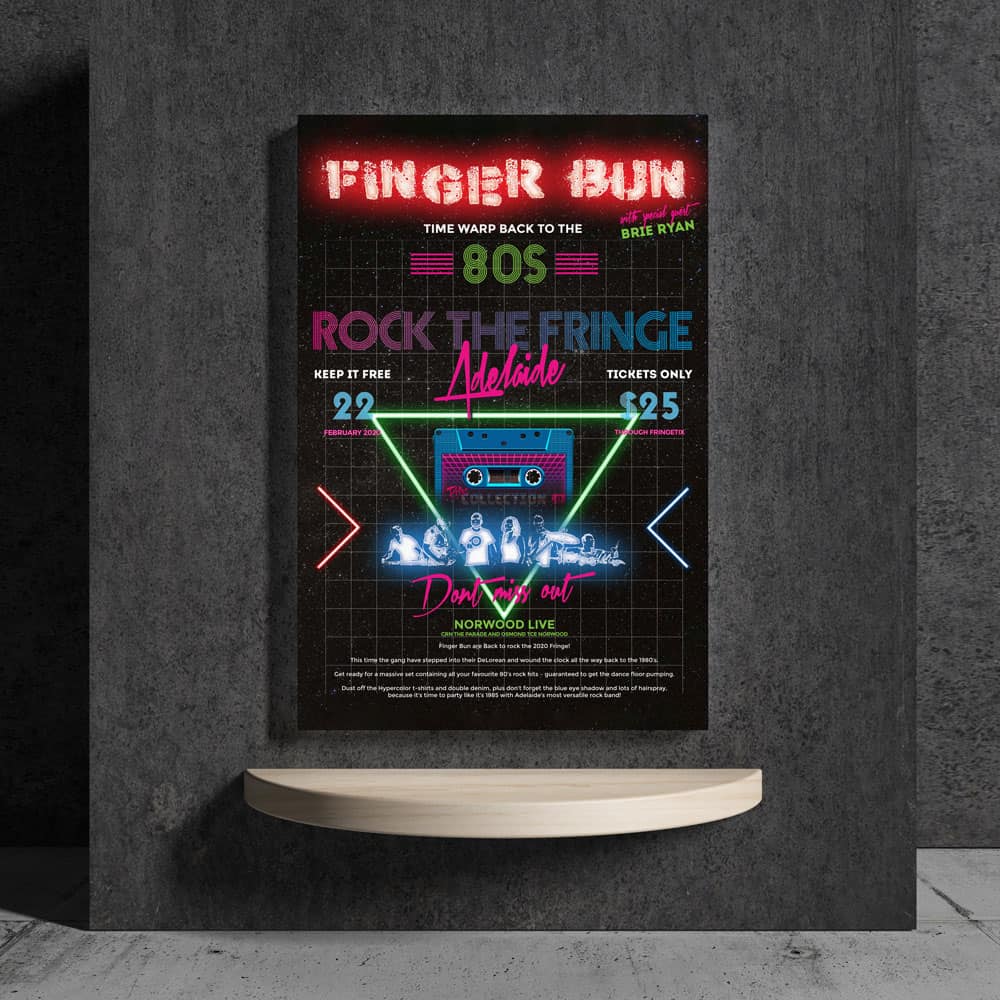 Logo adjustment
Print design
Finger Bun needed an adjustment to their existing logo. Since then, we have produced Fringe gig posters for them in consecutive years. 
After the addition of a new band member to Finger Bun, we got busy adjusting their logo to reflect this. As the Adelaide Fringe shows are a large part of their tour dates, we spend time once a year producing a kick-arse poster to get bums on seats.  
At Brain Box Media, we love the challenge that is presented to us each year pre-fringe festival. This is often dictated by the era in which they will be playing cover songs.
Finger Bun are always amazed by the end results and have had our poster feature as a Fringe artwork finalist, in their annual awards.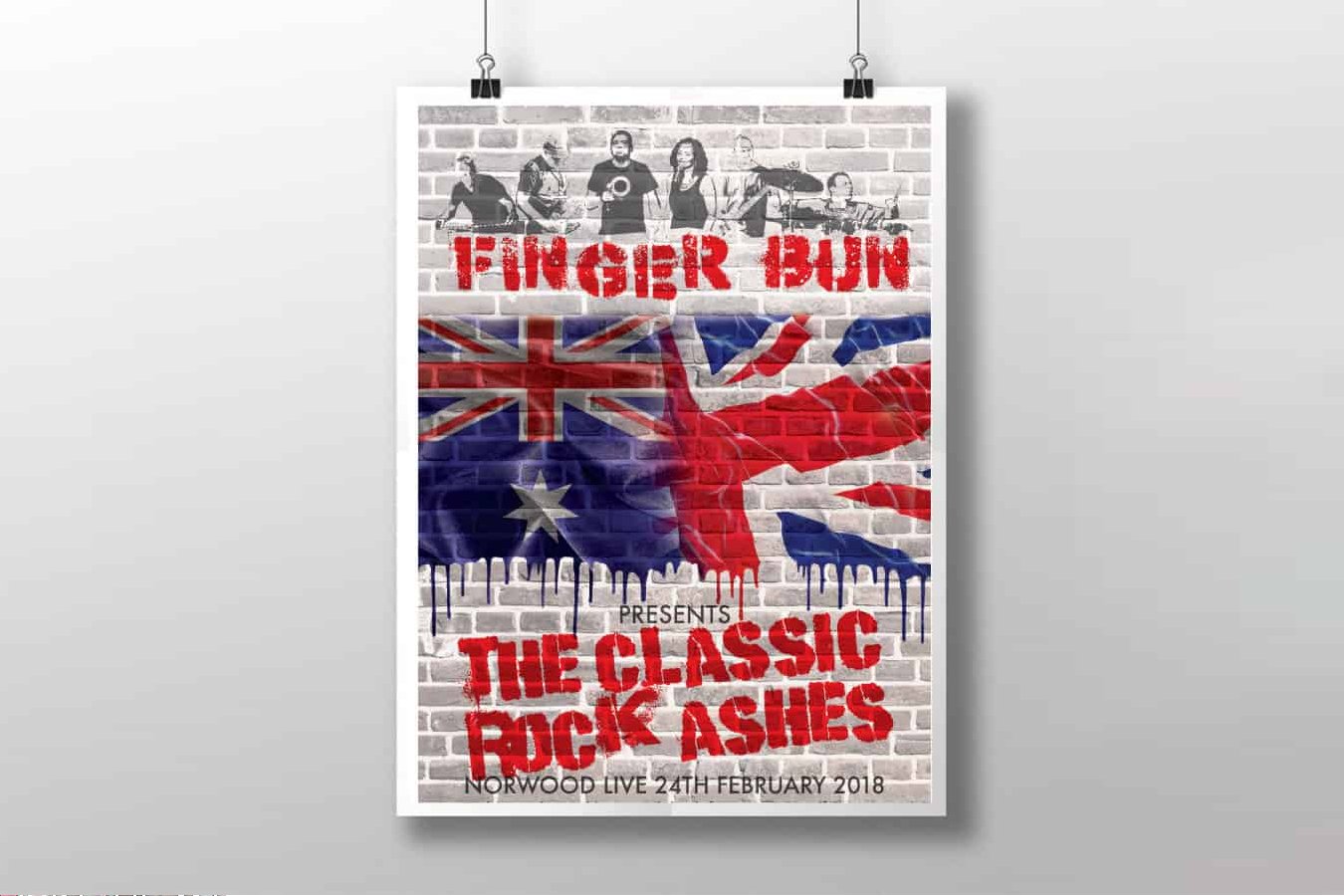 The Finger Bun Classic Rock Show was a good old fashion fun live act. Great musicians
Don't take our word for it... Read what they said:
"Mark's passion for design, music and his clients really shine through. He is able to take our ideas and create dynamic and eye-catching gig posters which the whole band loves. He takes on board all our suggestions and somehow turns them into works of art we'd never have imagined!"
Finger Bun
Paul - Musician